The story of Englefield goes back to 871AD when a battle was fought on the hill above the village, marking an important victory by King Alfred over the Danes. The battlefield was named by the Saxons as 'Anglefield' or 'Field of Angles' which became Englefield over time.
The Englefield family were sheriffs and knights of the shire throughout the Middle Ages and became prominent figures in the royal court in the 16th century. Their connection with the house continued until Sir Francis Englefield was implicated in the Throckmorton Plot of 1583 which aimed to assassinate Queen Elizabeth I and install the Catholic Queen Mary to the throne. The house and lands were seized under an Act of Parliament and gifted to Sir Francis Walsingham (one of the Queen's principal advisors) from whom the current family are directly descended. Towards the latter stages of Queen Elizabeth's reign, it is reported that she was entertained at the house on two separate occasions and that during her visits bestowed a number of knighthoods.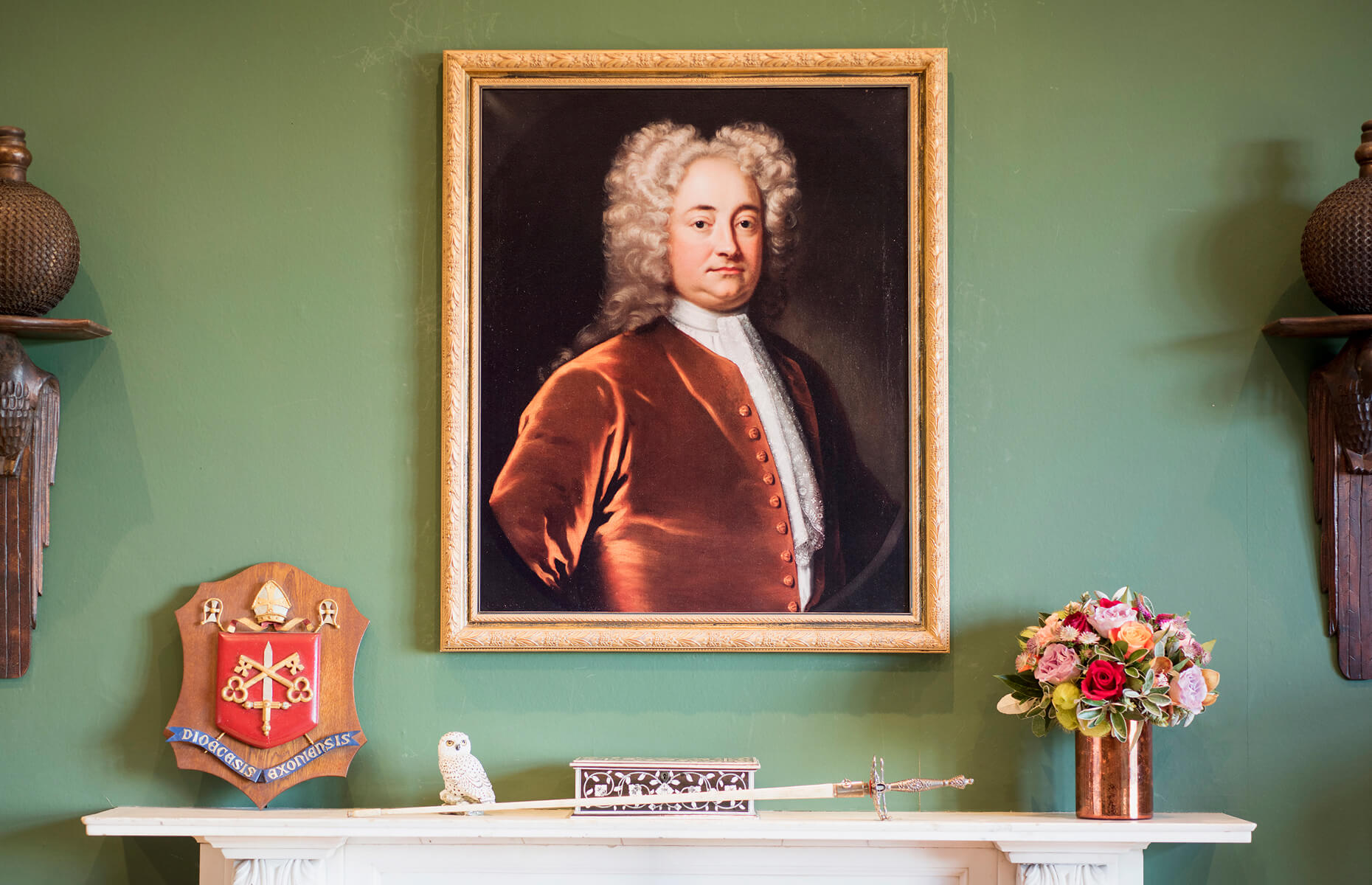 The Benyon connection started in the mid-18th century when the then lady of the house Mary Tyssen married Richard Benyon of Gidea Hall in Essex. Richard had been orphaned as a boy and entered service with the East India Company at the age of twelve. He went on to become Governor of Fort St George (now Madras), making his fortune before returning to England. Some of the furniture that he brought home remains in the house to this day.
Careful stewardship of the land and buildings that formed the Englefield Estate has been a feature of subsequent generations. This included Richard Benyon de Beauvoir's development of the de Beauvoir Estate in Hackney in the 1820s. He was also an innovative thinker and philanthropist building 11 schools and nine churches as well as many houses and modern farm buildings.

The House is currently lived in by Richard and Zoe Benyon and their family, and the Estate is a thriving community consisting of farms, woodlands and residential and commercial properties. While the family are modern in their approach to the day to day management of the Estate they are respectful of the history that comes with it and mindful of its responsibility.