A new generation of potential foresters learnt about the importance of sustainable timber production, from growing the trees to creating a bird box from sawn planks, when they visited the Englefield Estate.
Members of the 1st Burghfield and Sulhamstead Scout Group and Beavers, Cubs, Scouts and Explorer Scouts from 1st Ufton Nervet Scout Groups, were hosted by Englefield's Forestry Manager Richard Edwards to learn about the sustainable forestry cycle.
The young people and their helpers heard about why trees are important and how woodlands are managed to benefit wildlife, people and the production of timber. They also learned why timber is such a good building material, saw a timber harvester working and watched as a mobile sawmill turned a log into useable planks.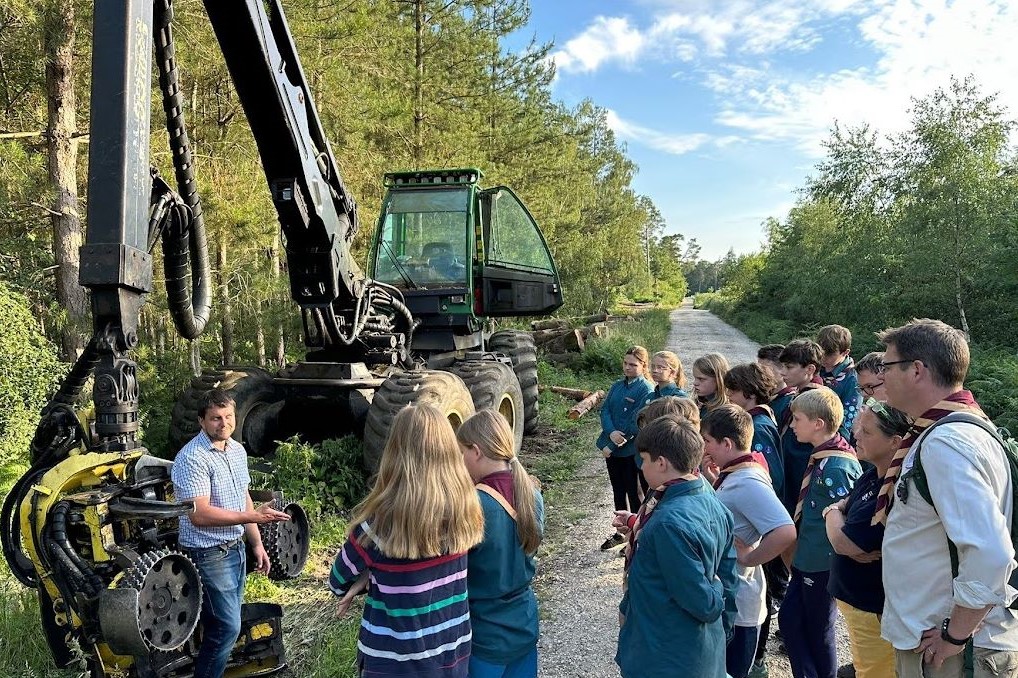 Richard said: "The children all got a chance to climb up into the cab of the timber harvester and see all the controls. They then saw a log being sawn into usable timber on a mobile sawmill and learnt about why timber is such a good building material. For the final part of their evening the children each got to make their own bird box from recently sawn Douglas fir planks and take them home.
"The evening gave the children the opportunity to understand how sustainable timber production is achieved and it was great to see them working together to build a bird box made from locally sourced timber."
Scout leader Tom Farmer said: "The event was a unique opportunity for the Scouts to see first-hand the full process from natural material to consumable product and it was really lovely to see the collective engagement of young people, scout leaders and parent and adult helpers all working towards a shared objective. I'm sure we've created many memories for life.
"There were several important learning experiences including where things come from, taking pride in creating something useful, respect for nature and property, and of course each scout took home a functional bird box; the several dozen new nesting sites in the RG7 area can help support local bird populations."