Englefield House was pleased to host the 50th anniversary celebrations for Laithwaites Wine this July.
With its UK Head Office in neighbouring Theale, Englefield House was the ideal location to mark the company's golden year and Laithwaites wanted to pull out all the stops.
The celebration had two stages; during the day, members of the Laithwaites family were joined by an exclusive party of guests for a sumptuous three-course VIP lunch at Englefield House. After lunch, guests were invited to explore the gardens, which were in full bloom, before heading down to the Deer Park for the evening festivities.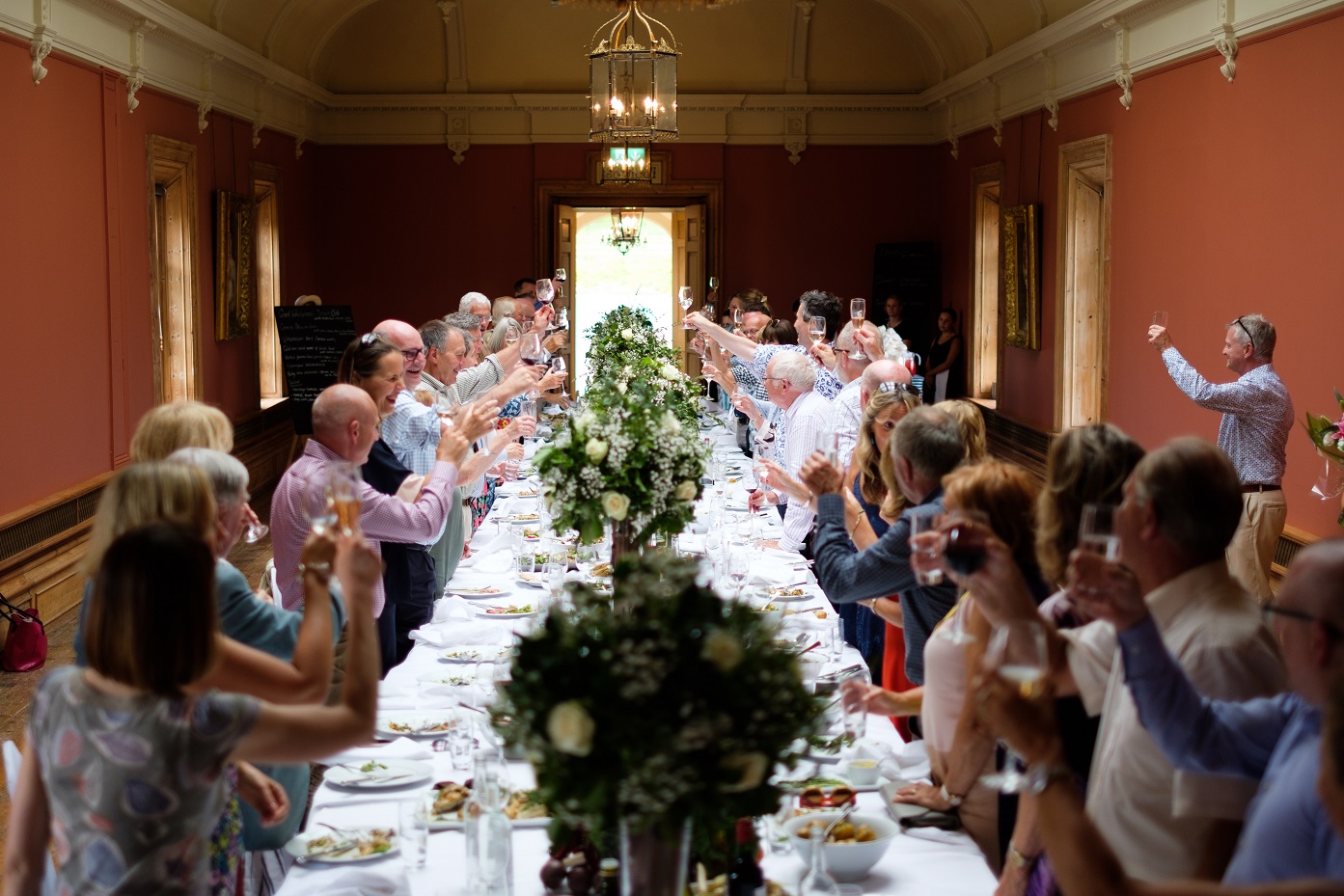 The evening event took on a festival vibe and over 800 Laithwaites employees came together from across the country in full party mode.
Entertainment surrounding the festival stage included archery, laser clay shooting, mini golf, inflatable games and fun fair style stalls. The selection of food on offer was as broad as the entertainment and included a hog roast, burgers, German sausages, Mexican tacos, pizzas and English cheese platters.
Guests partied into the night with a silent disco, a karaoke bus, and live music from the Rick Parfitt Junior Band, and the evening concluded with a jaw-dropping firework display over the lake and deer park.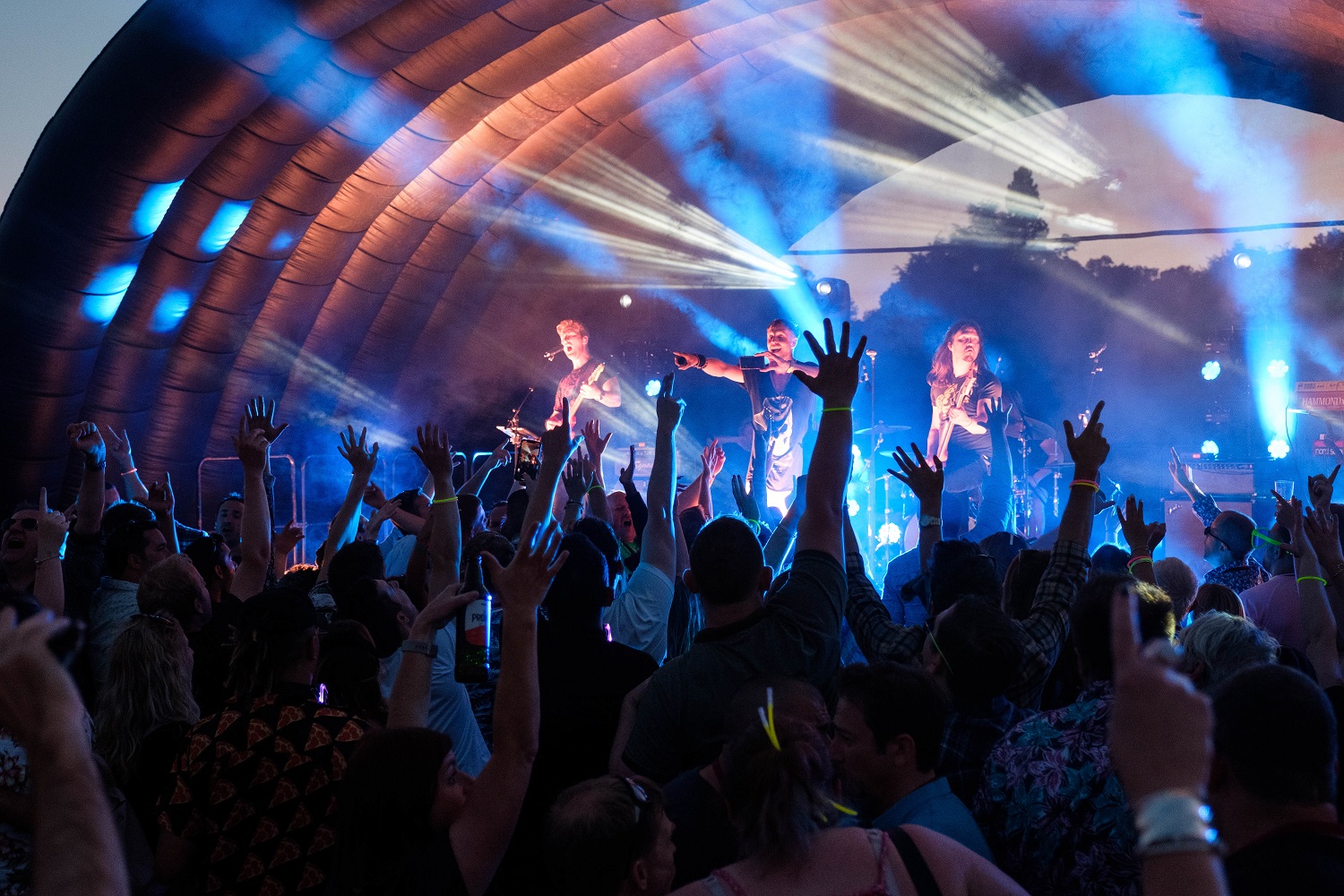 John Kemp, UK Customer Insight & Innovation Manager at Laithwaites Wine, said: "We simply could have not chosen a better place to celebrate 50 years.
"Estate staff were great, immensely helpful and flexible, and with those little touches such as the idea of leading the guests down into the Deer Park after lunch, made the event extra special.
"I do hope we can come up with another excuse for a party and return."
Peter Carson, House and Events Manager, said: "We pride ourselves on delivering the highest standards of service, ensuring every event is truly memorable, and we are pleased that Laithwaites chose Englefield House for such a special celebration."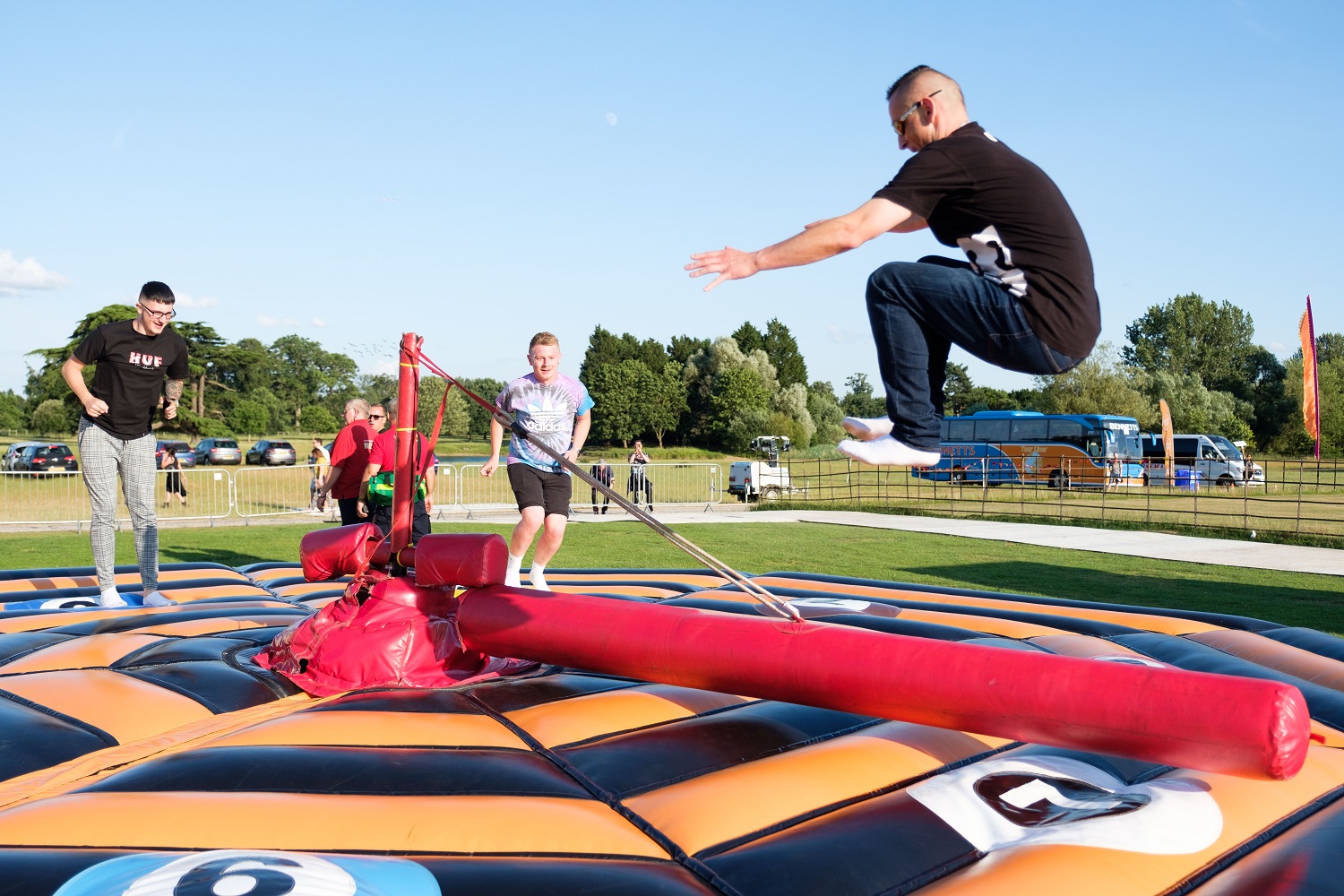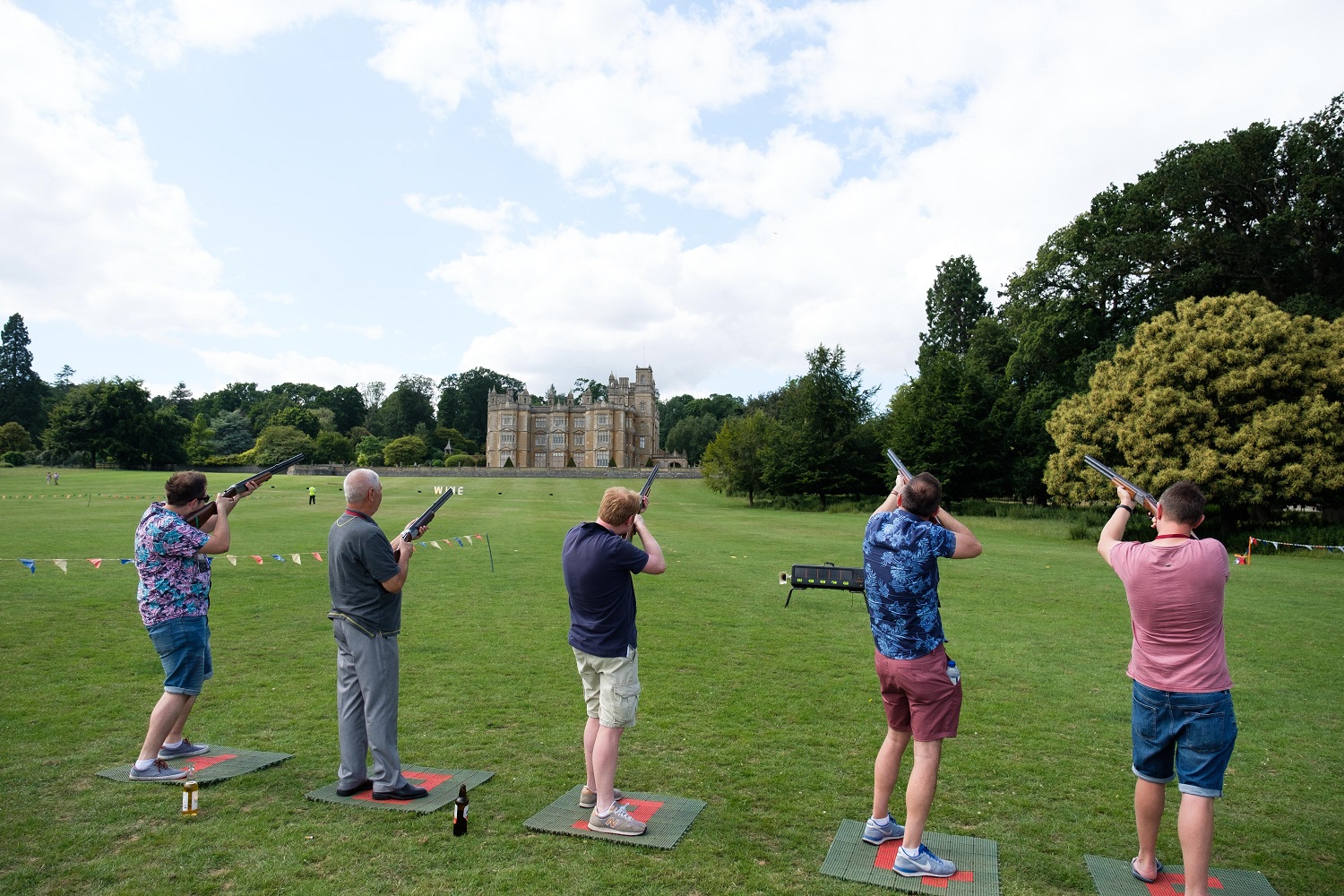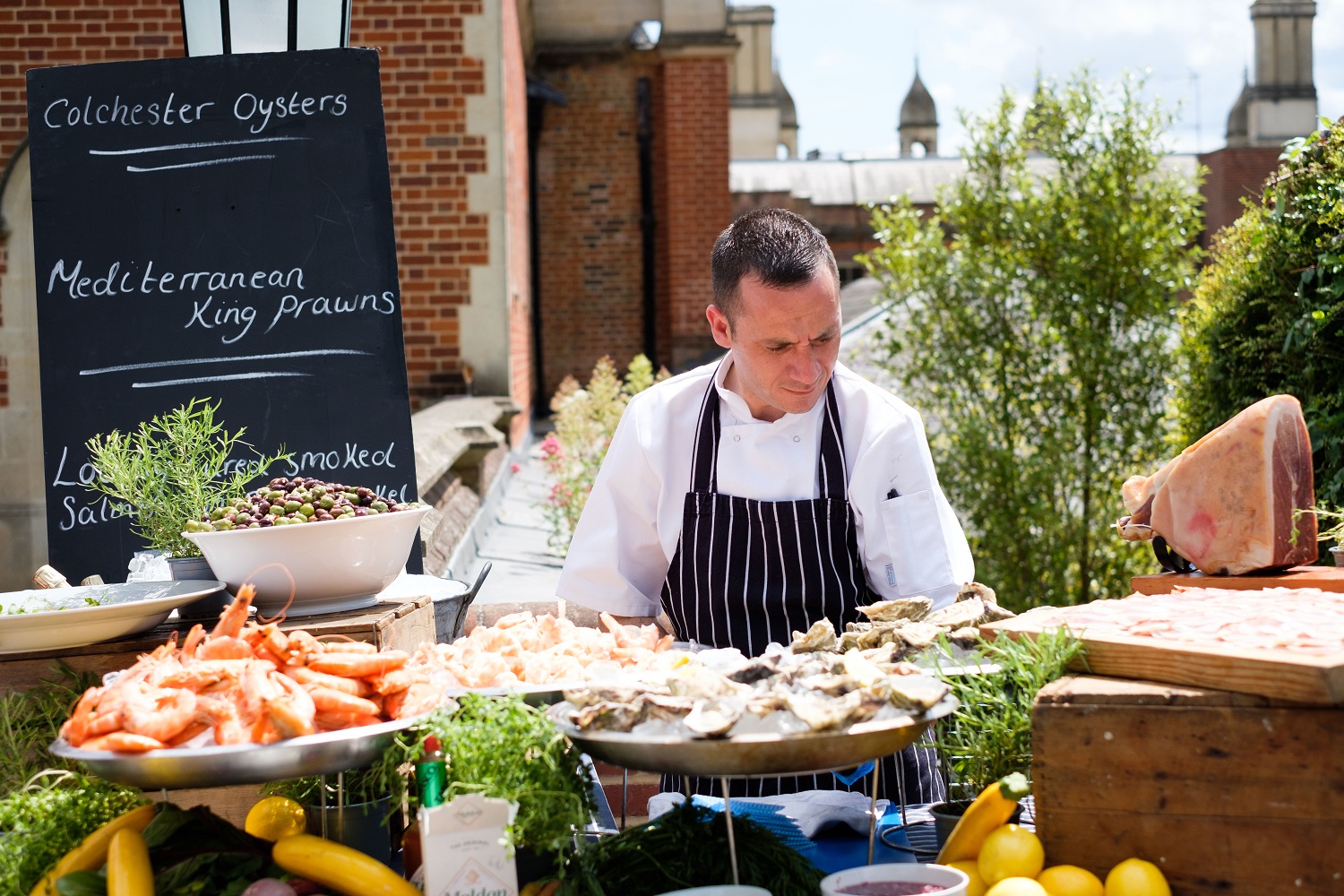 Pictures courtesy of www.penguins.co.uk.