Our pedigree herd of 65 Hereford suckler cows was established by Richard and Zoe Benyon in 2009 and is managed by Terry Perkins, who has worked on the Estate for more than 40 years.
The cows are based at Mayridge Farm, Englefield and calve mainly in the spring. Many of their offspring are sold as breeding stock to other pedigree and commercial farmers. The herd, including our magnificent bulls, is regularly shown and it has earned numerous trophies and rosettes at shows around the country.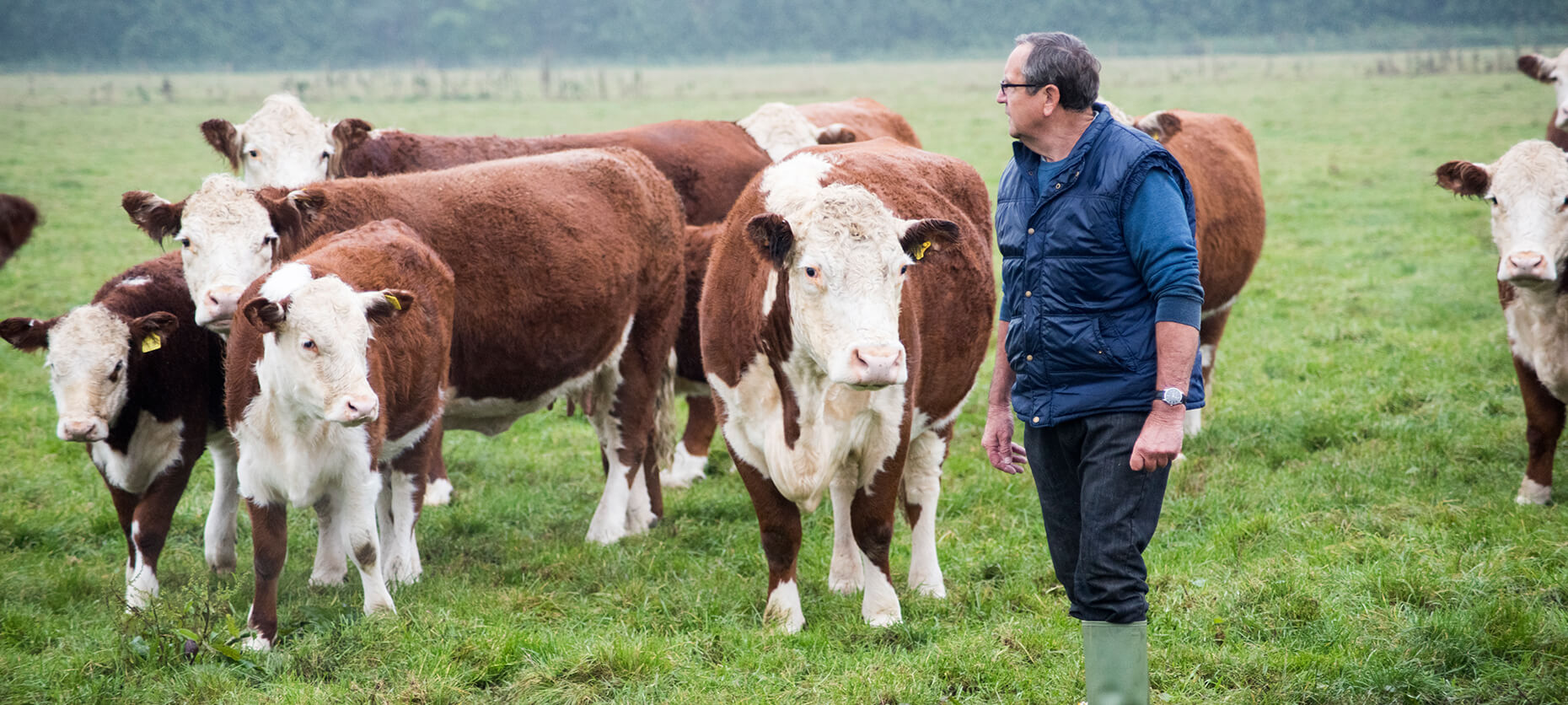 The Hereford is well known for its distinctive white face and red coat. They are also known for their calm temperament. Terry is a member of the Berkshire College Agricultural Forum and works closely with students who visit the farm for workshops, sharing his wealth of experience.
The herd fits well in our mixed farm; with a largely grass based diet they are perfectly suited to managing our traditional pastures, using straw from our arable crops for bedding and returning much-needed farm yard manure to our soils.