Englefield House has played host to a live demonstration of more than 140 drone flights as part of a major aviation technology launch.
Reading-based Altitude Angel chose to stage its 'Automated Skies' event at Englefield, to showcase advancements in its ARROW technology.
The aviation tech firm is at the forefront of safely integrating fully automated drones into airspace across the world. It's currently leading a business consortium to develop a 165-mile UK-based drone superhighway, known as Project Skyway.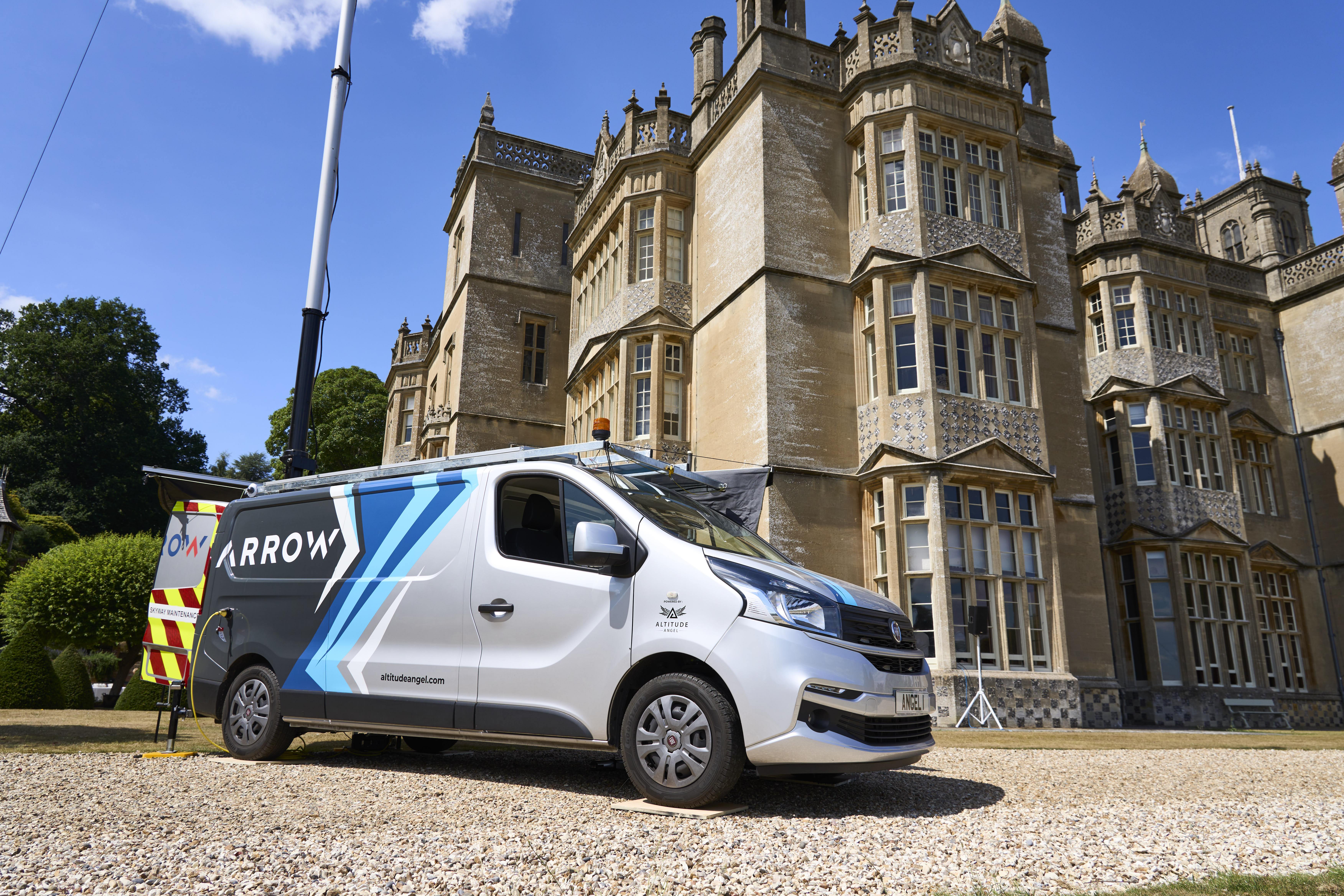 In the grounds of the house, Altitude Angel demonstrated the ARROW platform, the technology on which Project Skyway will be ultimately built, to an invited audience. Guests included government officials, airspace regulators and key aviation industry decision makers.
The event preceded the government's announcement of the go ahead for Project Skyway - the world's longest and largest network of drone superhighways - initially linking locations in the Midlands and South East of England, with an option to expand across the country.
The network is set to revolutionise travel and the transport of goods in a way the railways did in the 18th century, by unlocking the huge potential for unmanned vehicles to fly longer distances.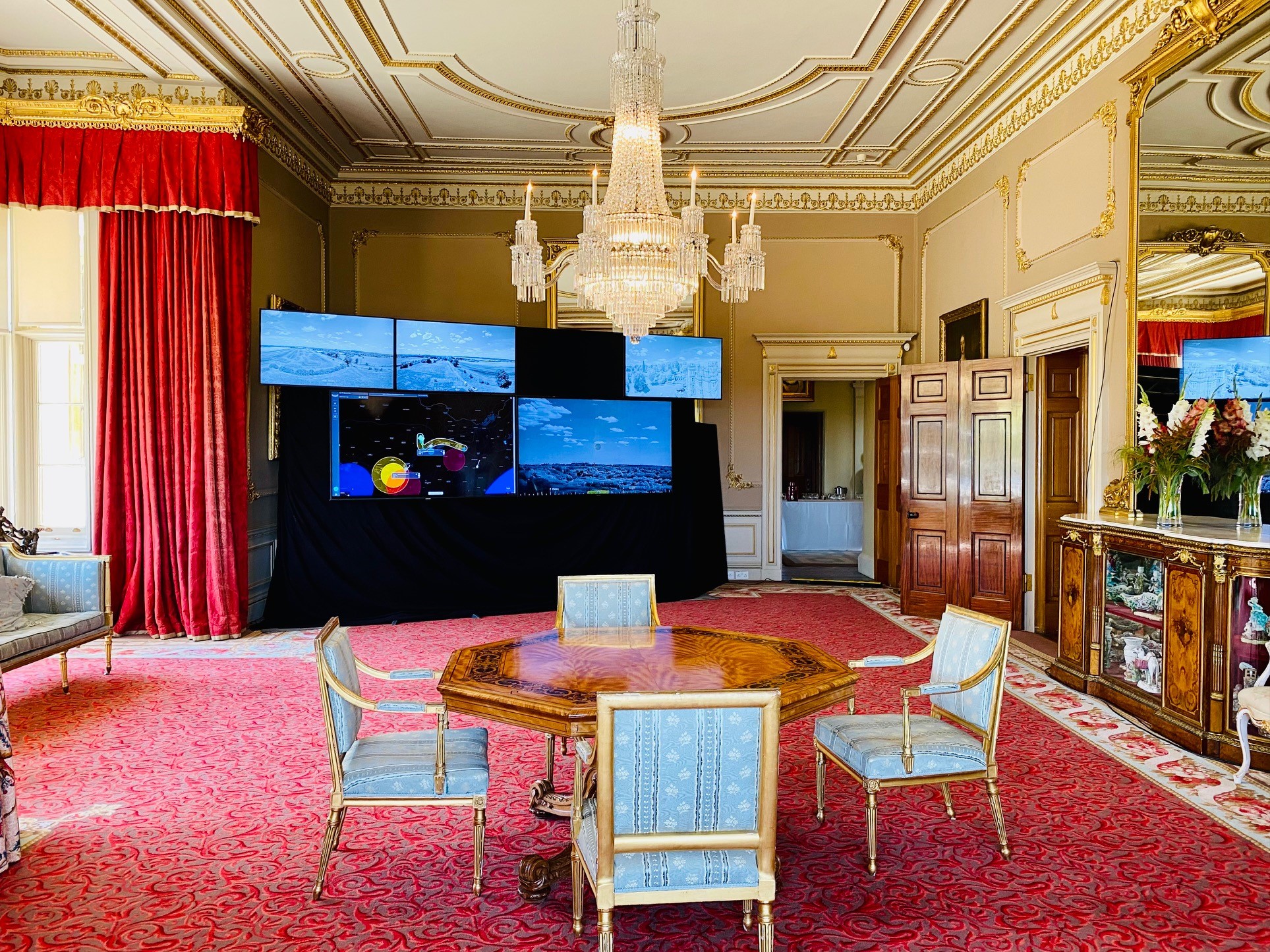 Cosima Wagner, Marketing Manager at Altitude Angel, praised the Englefield events team, saying: "I cannot emphasise enough how brilliant they were to work with – I've never worked with better!"
She said the Estate was also the perfect location for the Automated Skies showcase event, which saw the programme of drone flights on an extended section of the planned superhighway, to the south of Reading.
"The location of Englefield House enabled our technology to allow the safe flight of multiple drones alongside general aviation activity, as there are a number of local airfields near the Estate," said Cosima.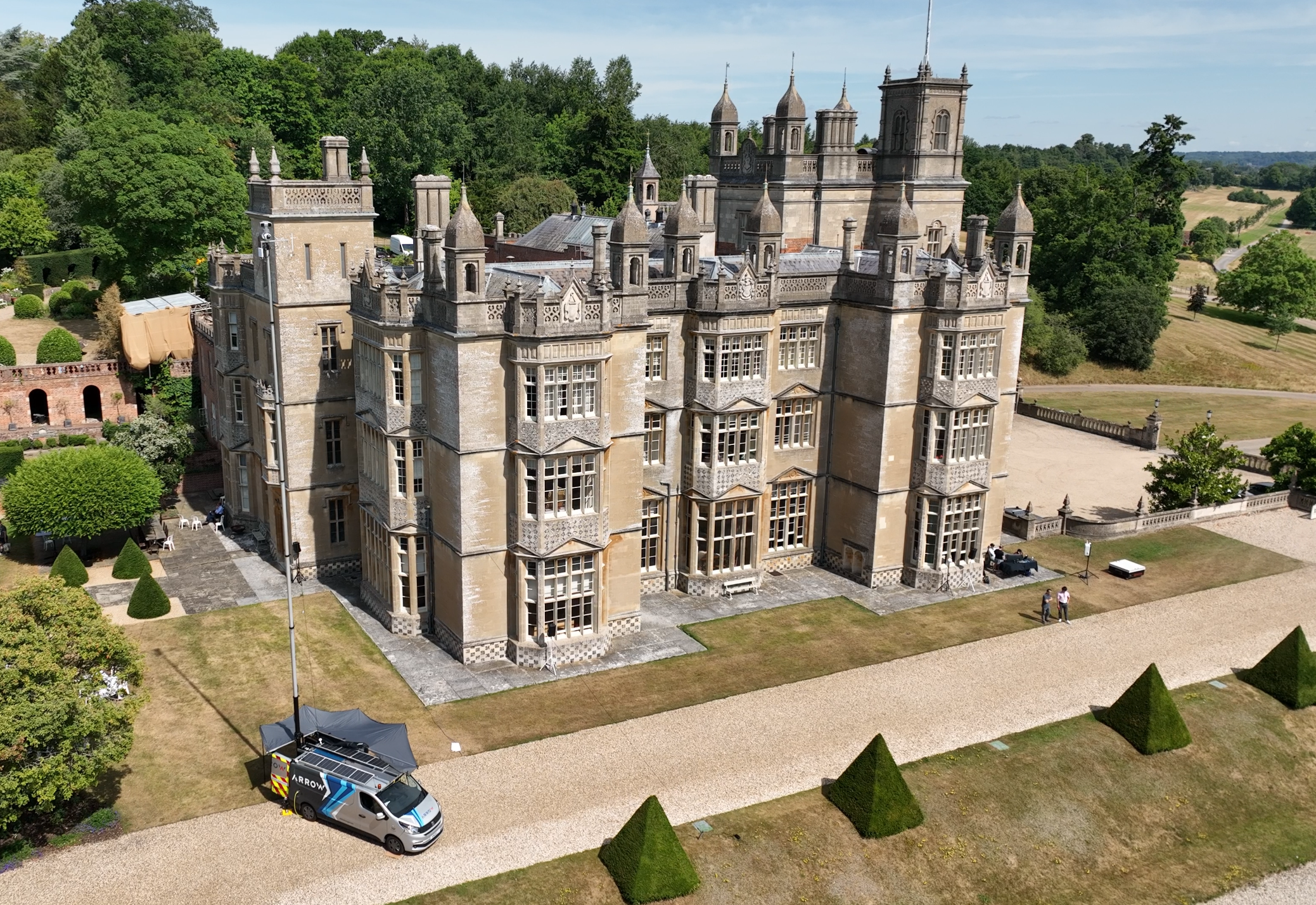 "We also liked the juxtaposition of a historical, traditional backdrop for a demonstration of innovation and technology, showing how far we've come. It was also a location befitting of the high-level VIP audience we had invited."
Cosima said what particularly impressed the company was how flexible and friendly every member of the Englefield events team was, every step of the way.
"The people were amazing. Things changed in the run up to the event, but everyone was really accommodating, it was clear they wanted the event to be the best it could be and stopped at nothing to help us achieve the results we did," said Cosima.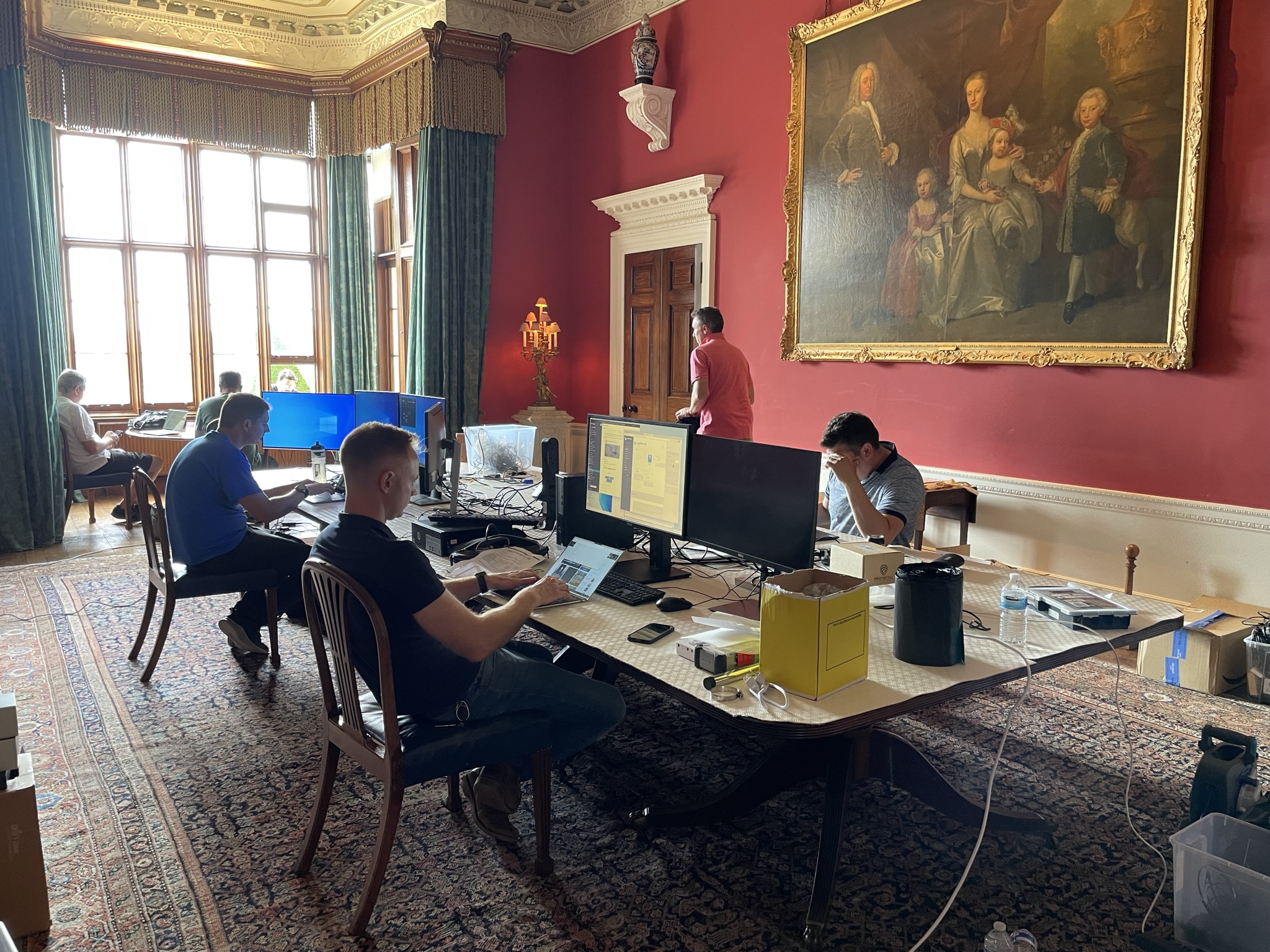 "They would come up with better venue layout suggestions and other ideas. It was very much an Altitude Angel/Englefield collaboration."
Altitude Angel offers a range of aviation technology solutions across drone piloting and navigation data, as well as airspace management capabilities. Its software platform is currently enabling hundreds of thousands of safe drone flights in 152 countries around the world.
The live demonstration event at Englefield House comes four years after the company first unveiled details of how to safely integrate uncrewed drones into controlled airspace using its technology, at an event held at Manchester Airport.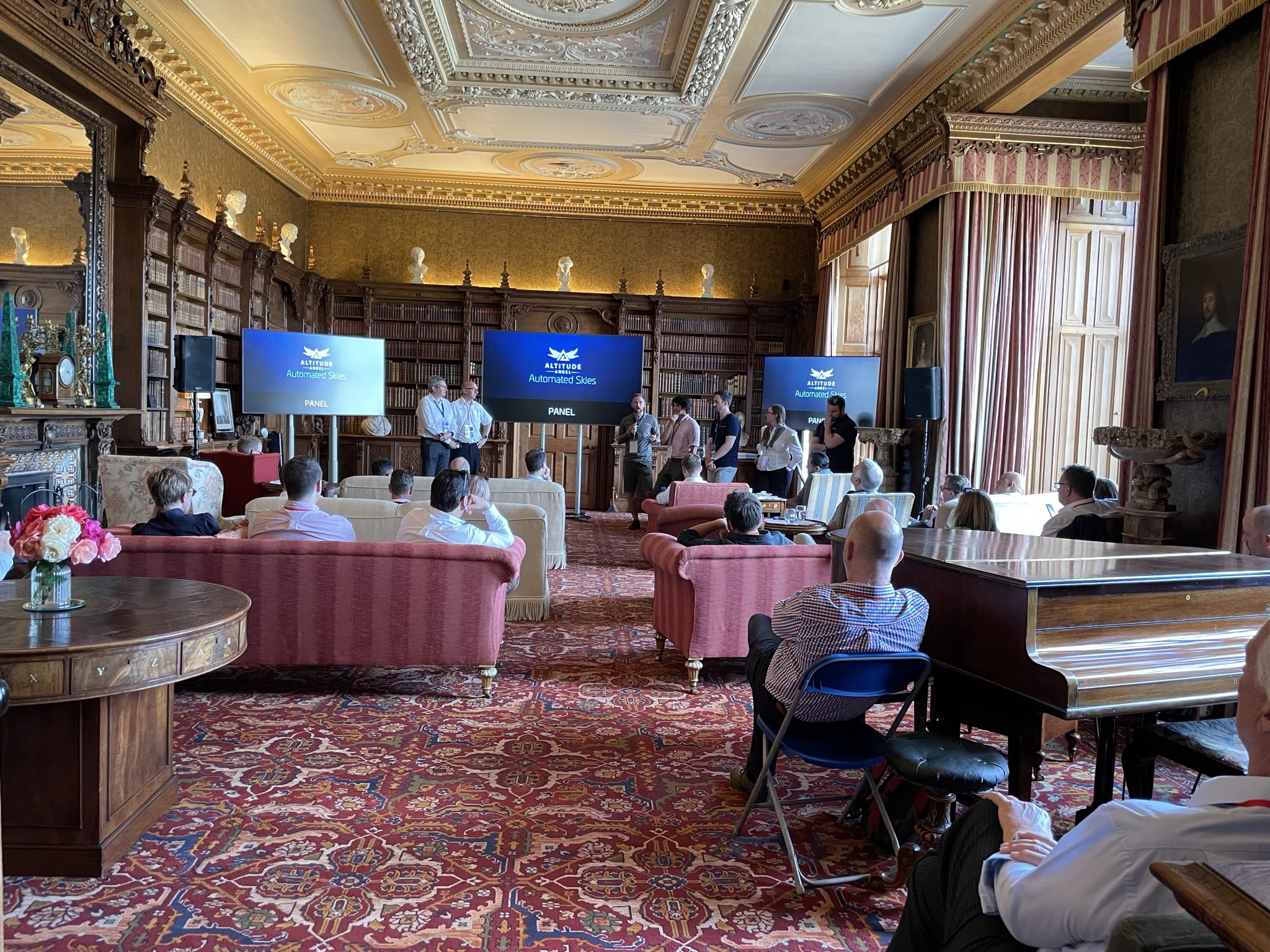 Englefield House is a unique and prestigious venue which lends itself to a number of private and corporate events. Our versatile indoor and outdoor spaces lend themselves to special celebrations, board meetings, seminars, product launches, client dinners, training events and team building days.
For more details, please visit our Venue Hire pages: https://www.englefieldestate.co.uk/venue-hire
Drone photograhy courtesy of Altitude Angel.