The countdown to the return of Englefield Estate's popular festive Snowman Trail has begun.
The event will be making a return to the Estate after its hugely successful launch in 2021. Children from a number of local schools, as well as Scout and Brownie troops, have been busy designing the 19 wooden snowmen who will line the route through Estate woodland this Christmas.
Visitors will be able to follow the trail from Tuesday 20th December until Thursday 5th January, and families are encouraged to share photos of the snowmen on social media as they track each one down.
Once again, all of the snowmen can be found in the woodlands around Mortimer, Mortimer West End, Silchester and Burghfield Common. The location of each one will be marked on a printable map, which will be available for download from the Public Access page of the Englefield Estate website from Monday 19th December.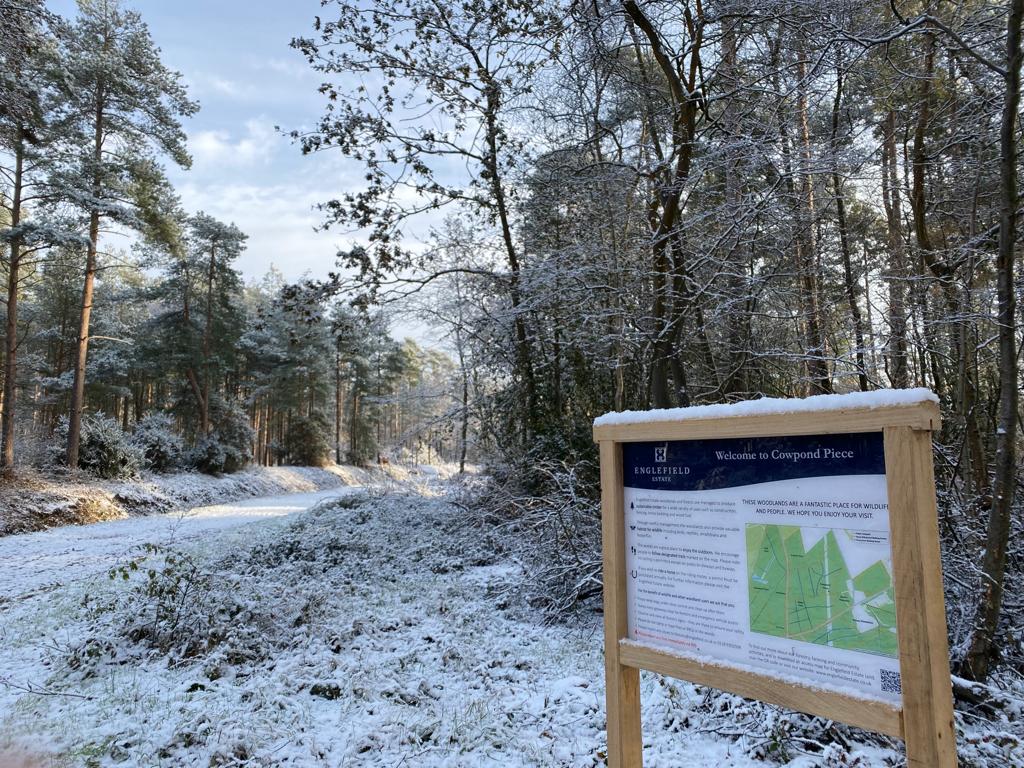 Englefield Estate's Forestry Manager Rich Edwards and his team have been hard at work over the past few weeks getting the snowmen out to schools and local groups, so they can finish their designs in time for the opening of the trail.
Each 5ft wooden snowman was handcrafted using timber sustainably sourced from the Estate. Last year's snowmen are being recycled and reused to make the trail as environmentally friendly as possible.
Rich said that the trail is the opportunity for Englefield to spread some seasonal cheer, but also a way of encouraging families to get out and about and to make the most of the Estate's woodland walks.
"Maybe it's a chance for people to explore a part of the Estate they wouldn't usually visit or perhaps have never visited before," said Rich.
"We were so pleased at how popular the Snowman Trail proved to be last year, in the way families could spend time outdoors together. It is a great, fun and healthy way to connect people with the countryside."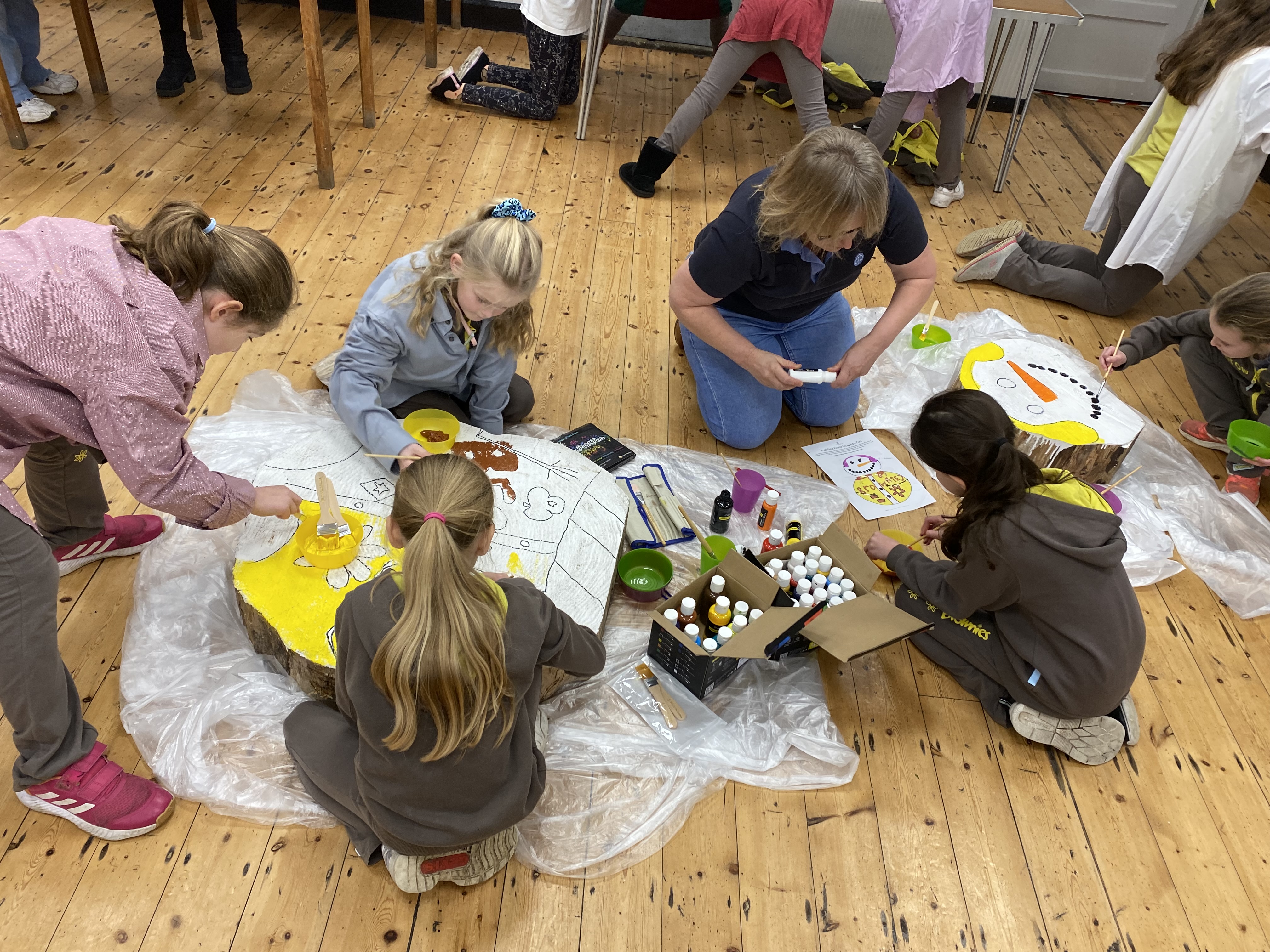 Once again, schools have been invited to design each of the snowmen and these were Burghfield St Mary's Primary School, Garland Junior School, Mrs Bland's Infant and Nursery School, Mortimer St Mary's Junior School, Mortimer St John's Infant School, Silchester Primary School, and Sulhamstead and Ufton Nervet Primary School.
This year the Estate also invited cubs from 1st Ufton Nervet and 1st Burghfield & Sulhamstead Scout Groups, as well as members of 2nd Silchester Brownies, to join in the fun. Rich joined the Brownies to help them paint their snowman.
"We have seen some really brilliant artwork from all the children involved. They have clearly had a lot of fun bringing their designs to life," added Rich.
Children and families visiting the trail are encouraged to share their photos by tagging the Englefield Estate on Instagram - @englefieldestate; Twitter - @EnglefieldUK; and Facebook - /EnglefieldEstate, using the hashtag #EnglefieldSnowmen.